How to place the most easiest graphic design order??
Hi, this is Aarya & I hope you are fit & healthy. Today I am going to show you how to place your graphic design service order in just a matter of seconds & become a part of our new-gen entrepreneur family.
So, let's start...
1. Go to our website: adxl.in
First, have a look & wander around it's free:) Then search for the service you are looking for in the search box & go to that page.
2. Search & go to the service page:

Select the service & go to the service page.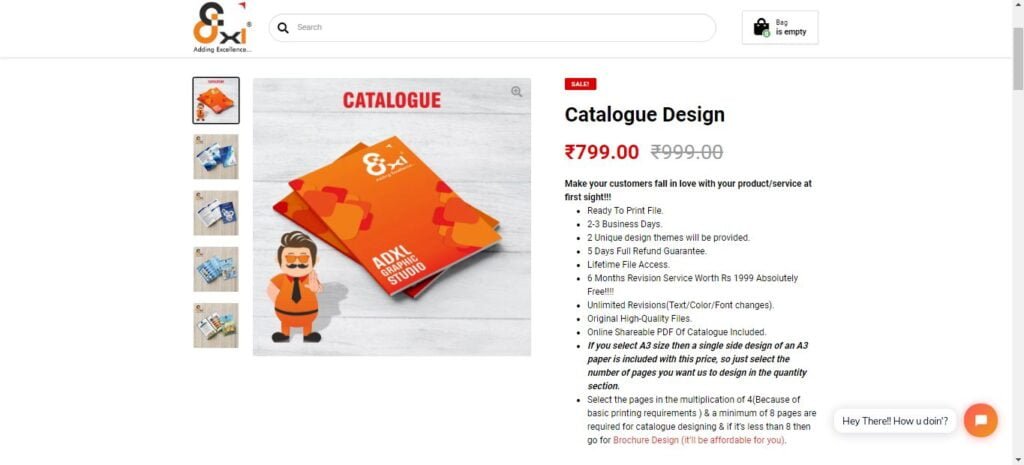 Here you will have all information about the service & different sizes & what things to look out for & everything you need.
Select the sizes from choose an option dropdown & select the quantity of service(like in this service no. of catalog pages) & also look at the description for the features & size-related instructions for your printing .
3. Add to Cart & Proceed for Checkout:
Go to view cart to check the order details & apply coupon in cart.
Apply the coupon ADXL20(Launch Offer for flat 20% Off on all services) & Proceed to checkout.
Fill out your details(it will hardly take a minute) & if you are returning customer click here to login to autofill the details immediately & if you want to claim GST enter the details according to your GST registration to get GST Compliant bill in your dashboard.
4. Select the payment gateway & Place Order: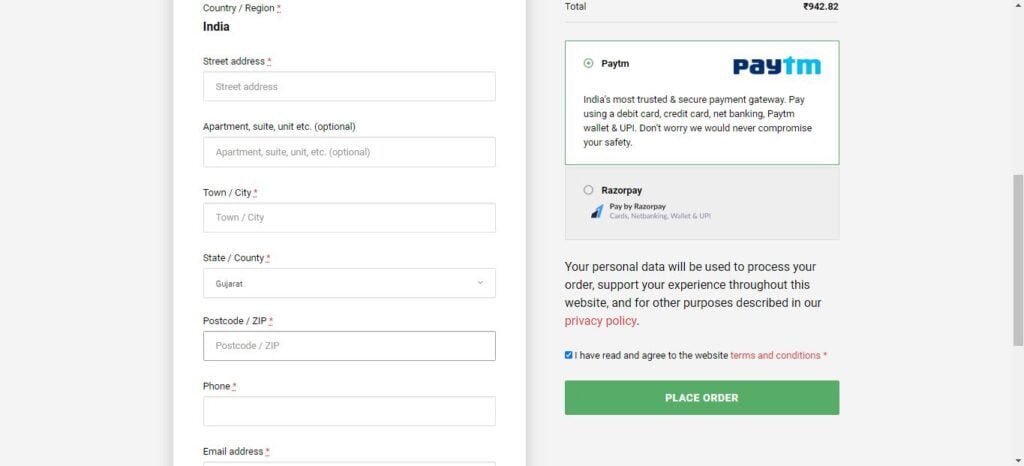 Select from Paytm(Paytm Wallet, Cards, UPI & Netbanking) & Razorpay(Mostly for wallets other than Paytm) payment gateway whichever you find more comfortable. Don't worry your payments are totally secured because we have deployed the 2 best & most secure payment gateways available in India for you.
Fill the Customization Form Link after payment on Thank You page/email/SMS:
Fill the customization it will take a minute or so & it is actually very important for us to start your designing work. Answer straightforward questions which will save time & give us an idea of what type of designs you like.
That's it we'll take care of the rest from here:) And your graphic design order is placed within 5 minutes.
That's it, now you don't have to do anything & we'll do everything from now onwards. We'll notify you through email & SMS for every update in your order when your design presentation webpage is ready when design revisions are updated when your download link is updated, & everything else that you need to know. See how easy it is & I bet that it also didn't take more than 5 minutes to read the blog & it will take even less to place the order in real time.
Let us know what you think about our website in the comment section below:)